Funding
We have three funding options to consider: GivUS (formerly Fundview), Ecopoint and Eco Efficient Lighting
---


GivUS (formerly FundView) is an online search tool that lists funding information for your school and projects.
GivUS contains information on over a thousand funding schemes and grants, which come from many sources, including government, local authorities, service organisations, and statutory, philanthropic, and gaming trusts. The information on GivUS includes eligibility criteria, closing dates, application processes, and funder contact details. About two new schemes are added to GivUS per week and the site is updated daily.
GivUS gives you the option to tailor your search to find the best funding matches by including your location, your organisation's or project's purpose, the people you work with, and what you need the money for.
There are many public access sites throughout New Zealand where you can use GivUS. Go to http://generosity.org.nz/giv-us/ for more information about GivUS.
You can subscribe to GivUS on an annual basis and access GivUS as much as you like from all your school computers. Contact info@generosity.org.nz for subscription options and prices for annual subscriptions.
---


A local company called Ecopoint is offering fund raising packages to schools, enabling them to purchase LED lights at trade price and sell at retail. Ecopoint is 100% New Zealand owned and operated and specialises in the manufacture and supply of energy efficient and environmentally friendly LED lighting solutions. LED lights cost more, but produce a cleaner light, last for 30,000 - 50,000 hours and use a fraction of the power compared with conventional incandescent bulbs. All Ecopoint ecoLED lighting is mercury free, RoHS compliant, 100% recyclable and approved to Australia/New Zealand safety standards. Ecopoint have their own quality control person based at a factory in China to make sure their products are of the best quality.
Contact George Paterson at Ecopoint, Wellington on (04) 499 3636. More info at www.ecopoint.co.nz
---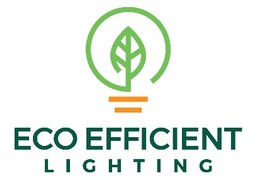 Another option for schools who don't have/want to spend money up front for LED lighting, is to have a company called Eco Efficient Lighting (formerly T8 LED Ltd) convert your classroom's fluorescent lighting over to LEDs for no up-front costs. They pay for everything, and you sign an agreement to pay them back over 5 years, mainly from the savings on your power bill. Click here for more information at https://eco.efficient.lighting.